What Is Partnership?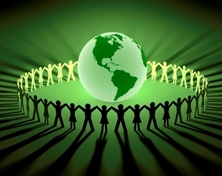 Partnership is about teaming up together to fulfil a God-given kingdom vision.
According to Psa.68:11 "The Lord gave the word: great was the company of those that published it"
Through the platform of partnership, every believer in Christ Jesus can play their part in fulfilling the great commission which says "Go ye into all the world and preach the gospel to every creature"(Mark 16:15).


The gospel is about getting the lost saved - but that is not all. It also includes taking deliverance to the oppressed, healing to the sick, prosperity to the poor and needy, illuminative teachings to believers so they can walk in victory and do exploits for God, etc. In fact, the gospel of our Lord Jesus Christ covers every area of human need. That is why it is such good news!
Our God-given vision in Living Word Revival Ministries is to take His anointed, uncompromising life-giving and life-changing word to reach, to restore, and to raise multitudes around the world for His glory. (See our vision).
By becoming a partner with this ministry, you are helping to make it happen. Together we can reach more lost souls with the gospel, reach out to help the backslidden ones, lift up those that are discouraged and cast down, extend help to the helpless and the needy as well as strengthen and encourage believers across the world - empowering them to be fruitful, victorious and prosperous to the glory of God..
It is also important to understand that partnership is not a one-way traffic. There are requirements but also there are benefits.
Partnership Benefits
(what you can expect when you partner with us):
1. You share in the eternal rewards associated with every soul that is saved, every backslider that is restored and everyone that is blessed and ministered to through this ministry.
2. We will lift you up in prayer daily, speaking God's blessing over you and yours
3. You will be entitled to special partners discount of 10% on all ministry products purchased during our conferences.
4. You will be entitled to a free downloadable audio message each month.
5. You will receive Partners letters and/or bulletins to keep you abreast of the goings on in the work of this ministry.
6. You become connected to the grace and the anointing of God upon this ministry.
7. You enjoy the fulfilment arising from knowing that you are being obedient to the great commission. Your partnership makes you a part of the team that is reaching the world with the gospel!
Partnership Requirements
(What we expect of you as a partner):
1. Faithful financial contribution to the work of this ministry on monthly basis..
2. Praying regularly over this ministry and its outreaches through the internet, radio and television as well as for those that are being reached.
3. Praying regularly for God's servant (Pastor Vincent Imwensi and his family).
4. Attend (as much as possible) our conferences and special events/programmes specially packaged to minister to our partners. You will be informed of such events from time to time and well in advance.
5. Actively help to extend this ministry - for instance, by introducing our webcasts and other materials to as many people as you can.
To sign up for partnership, please click here.
If you are not ready to become a partner at this time but would like to make a donation, please click here.